About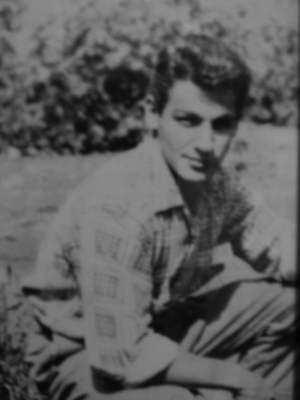 I was interested in art from an early age.  I sold my first painting to my teacher at the age of seven so I could buy more oil paints.  My teacher said that she would keep that painting forever because she thought I would become famous some day.
While I was going to CCD classes the sister that was teaching me saw one of my paintings and told a retired sister at Seton Hill College about my work.  The sister agreed to meet with me and see my work.  I was only fifteen.  She liked my work and wanted to teach me.  She said she would give me lessons if I cleaned her studio and do some minor yard work at the college.  At the time Seton Hill College was an all girls school.  The sister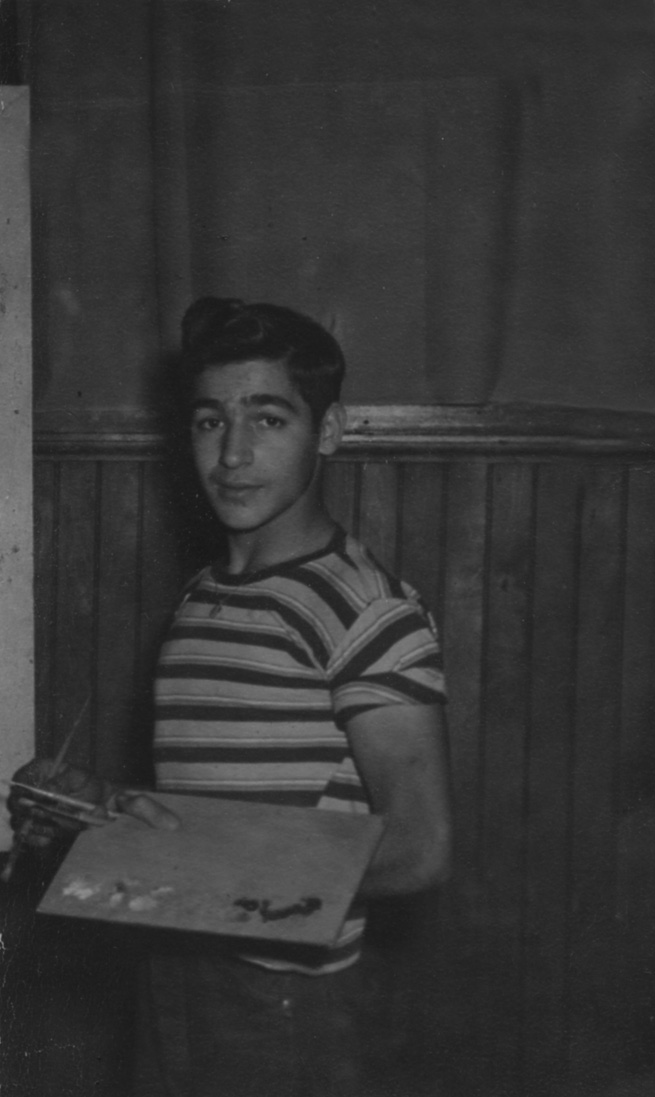 did get permission from the school to have me there and to teach me privately.  Her name was Sister Fides Glass.  She taught me to paint for about a year.  She even gave me her palette that she did all her masterpieces on.   At the age of sixteen I did a painting of the Blessed Mother.  Sister Fides had an unveiling for the painting.  Father Albanese was there also.  The Sister made a big day out of the unveiling of this painting.  One of the Seton Hill's nuns sister was there.  Mrs. Leeman.  I never met her.  She liked my painting and wanted to buy it.  She bought it to give to her niece as a wedding present.  Shortly after the unveiling, Sister Fides became ill and had to stop teaching me.
I then went to work at McKee Glass House in Jeannette, PA.  While working there I took a correspondence course for Advertising Art.  I also continued to paint portraits and I also painted religious figures for the altar of  St Micheal Orthodox Church, Greensburg, PA.  It took almost two years to complete.  After I graduated from the art school, I got a job at Kaufmann's in the fashion art department.  I did ink drawings and wash paintings for the newspaper.  You hav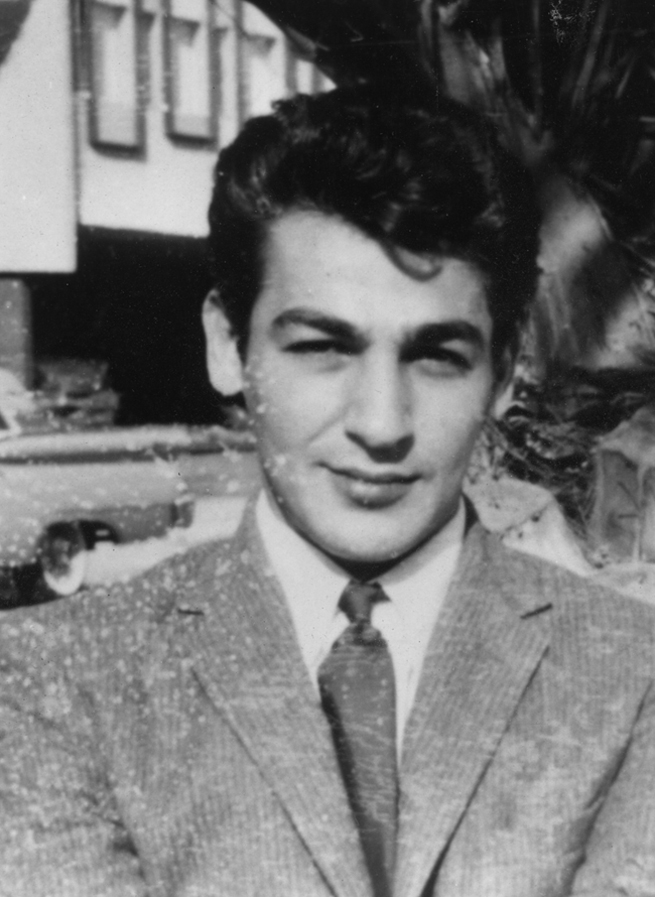 e to remember that back then they didn't use photos or color for their ads.
I then moved to California to marry my wife.  While there I looked for art jobs and I did a few freelance paintings.  My wife and I decided to move back to Pennsylvania to be with family.  Wouldn't you know when I got back I got a call from Disney to hire me.  I had interviewed with them while I was there.  We decided we wanted to stay with family in Pennsylvania, so I turned the job down.
Work for artists was slim in Pennsylvania.  I saw an ad for a Typographic Draftsman and got the job.  It was all done by hand with pen and ink back then.  No computers then.  That became my career until I retired. I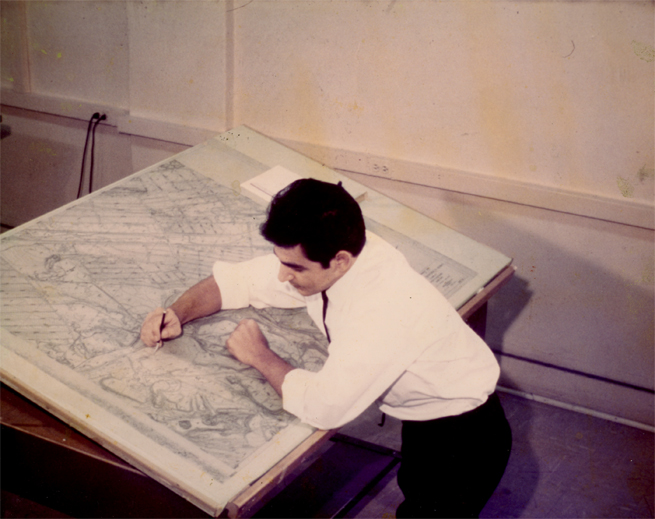 always did occasional painting and art on the side though. After I retired I received a call from the family of the teacher that bought my first painting.  I had lost touch of her when I was a kid.  She had passed away.  She talked alot about me to her family throughout the years about that painting and the family found me to tell me that she still had the painting and wanted me to have it back. So she did keep it forever!  I now dabble a little doing artwork and photo retouching on the computer.  I haven't painted in awhile but would like to soon along with doing some clay sculptures.  When I do I will post them on my site, so look back again for updates!
---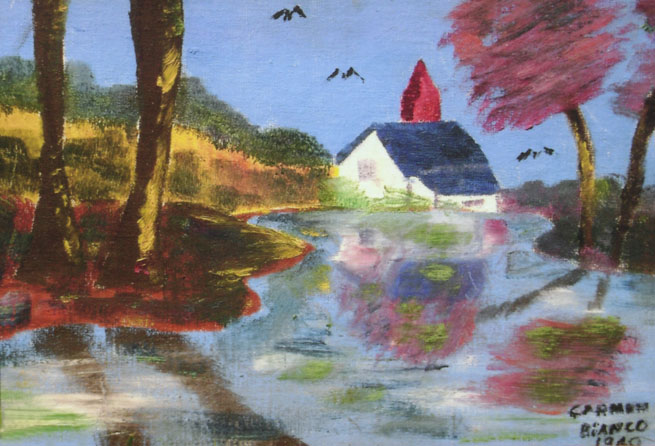 This is the painting that was returned to me after 65 years.  Done when I was seven years old.

---